JD STEEL INDUSTRIES (PVT) LTD has a growth to become one of the leading specialists in manufacturing wire and wire mesh. As a third generation family business, we have over 50 years experience and it is this experience, along with a passion of the business that has enabled us to become the only Leader of the Industry.
Whether you are looking for ferrous or non-ferrous metals, we at JD STEEL INDUSTRIES can do it all. We are committed to meeting customer requirements and increasing customer satisfaction through continual improvement of our products, services, and the quality management system.

We will continue to provide top quality and precision service to satisfy the needs of our customers and will deliver to them, on time defect- free products and services. Our top priority is our customers. All it takes is one order and you will never have to shop elsewhere. With our competitive pricing, excellent quality and fast delivery we can serve our customers like no one else.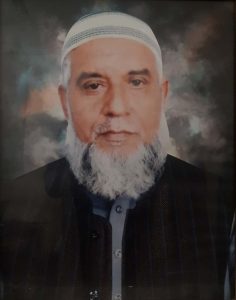 Late Haji Muhammad Ijaz
(Founder)