JD Steel Industries is proud to present our premium Chainlink Fence, a versatile and reliable solution for all your fencing needs. Designed with exceptional craftsmanship and using high-quality materials, our Chainlink Fence offers superior performance and durability.
Key Features:
Sturdy Construction: Our Chainlink Fence is built to withstand the test of time. The fence fabric is made of high-quality galvanized steel wire, woven in a diamond pattern, ensuring strength and durability.
Versatile Design: The open-weave design of the Chainlink Fence provides unobstructed visibility while still offering excellent security and containment. It is suitable for a wide range of applications, including residential, commercial, and industrial settings.
Easy Installation: Our Chainlink Fence is designed for easy installation, making it a convenient choice for both professional installers and DIY enthusiasts. It comes with all the necessary hardware and accessories to ensure a hassle-free setup.
Customizable Options: At JD Steel Industries, we understand that every project is unique. That's why we offer customizable options for your Chainlink Fence, including various heights, gauges, and coatings, allowing you to tailor the fence to your specific requirements.
Low Maintenance: Our Chainlink Fence requires minimal maintenance, making it a cost-effective and time-saving solution. The galvanized steel construction provides excellent resistance to rust and corrosion, ensuring its long-lasting performance.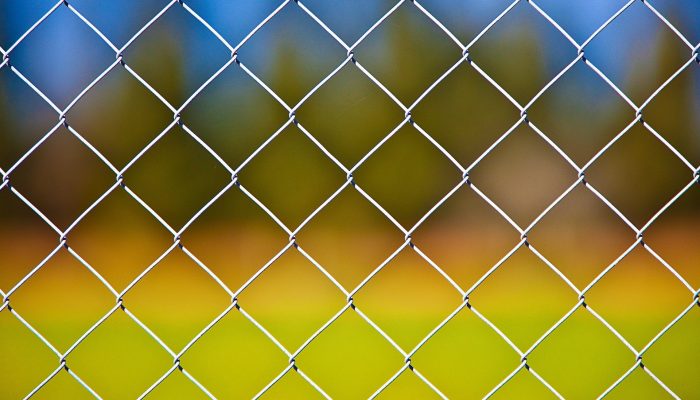 Benefits:
Enhanced Security: With its sturdy construction and interlocking diamond pattern, our Chainlink Fence offers reliable security, deterring trespassers and providing peace of mind for property owners.
Durability and Longevity: Built with high-quality materials, our Chainlink Fence is designed to withstand harsh weather conditions and resist damage, ensuring it remains strong and intact for years to come.
Versatility and Adaptability: Whether you need to secure a residential property, enclose a commercial area, or protect an industrial facility, our Chainlink Fence is a versatile solution that can be customized to meet your specific needs.
Cost-Effective Solution: JD Steel Industries offers competitive pricing on our Chainlink Fence, providing exceptional value for your investment. Its long lifespan and low maintenance requirements make it a cost-effective fencing solution over the long term.
Trusted Quality: As a reputable manufacturer, JD Steel Industries is committed to delivering products of the highest quality. Our Chainlink Fence undergoes rigorous quality control processes to ensure it meets industry standards and exceeds customer expectations.
Choose JD Steel Industries for your Chainlink Fence needs and experience the perfect combination of security, durability, and versatility. Contact us today to discuss your fencing requirements and discover how our Chainlink Fence can enhance your property's aesthetics and functionality.