JD Steel Industries is delighted to present our premium Crimped Wire Mesh, a versatile and reliable solution for a wide range of applications. Crafted with precision and utilizing high-quality materials, our Crimped Wire Mesh offers exceptional performance and durability.
Key Features:
Strong and Sturdy: Our Crimped Wire Mesh is constructed using high-tensile strength wires, ensuring excellent structural integrity and resistance to deformation. It provides reliable strength and durability, making it ideal for various industrial and commercial applications.
Precision Crimping: The wires of our Crimped Wire Mesh are meticulously crimped, resulting in a secure and interlocking pattern. This crimping technique enhances the mesh's stability, ensuring it retains its shape even under heavy loads or extreme conditions.
Versatile Applications: With its versatile design, our Crimped Wire Mesh finds applications in diverse fields such as construction, mining, agriculture, and filtration. It is commonly used for screening, sieving, fencing, reinforcement, and protection, among other purposes.
Customizable Options: At JD Steel Industries, we understand the importance of meeting specific project requirements. Hence, we offer customizable options for our Crimped Wire Mesh, including various mesh sizes, wire diameters, and material types, allowing you to tailor the mesh to your precise needs.
Easy Installation and Maintenance: Our Crimped Wire Mesh is designed for convenient installation, whether for large-scale projects or smaller applications. It requires minimal maintenance, saving you time and effort in the long run.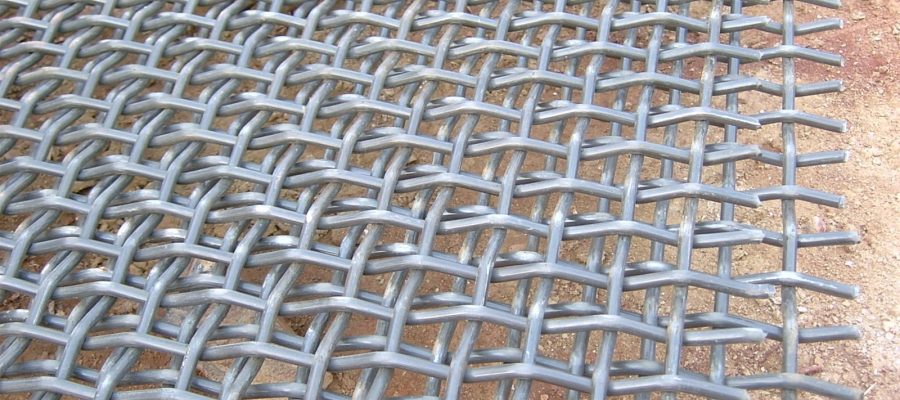 Benefits:
Superior Strength and Durability: The sturdy construction of our Crimped Wire Mesh ensures long-lasting performance and resistance to wear and tear. It can withstand harsh environmental conditions and heavy usage, providing a reliable solution for demanding applications.
Optimal Versatility: With its versatile nature, our Crimped Wire Mesh adapts to a wide range of industrial and commercial needs. It offers excellent filtration, screening, and reinforcement capabilities, making it a versatile choice for various industries.
Enhanced Safety and Security: The interlocking crimped wires of our mesh provide a strong and secure barrier, enhancing safety and security in fencing applications. It offers protection and peace of mind, whether used for perimeter fencing or enclosure purposes.
Efficient and Effective Screening: Our Crimped Wire Mesh provides efficient screening capabilities, allowing for precise separation and filtering of materials. It finds extensive use in industries such as mining, quarrying, and aggregate processing, ensuring optimal productivity.
Reliable Supplier: JD Steel Industries takes pride in delivering products of exceptional quality. Our Crimped Wire Mesh undergoes rigorous quality control processes to meet industry standards and exceed customer expectations. You can trust us for reliable performance and prompt customer support.
Choose JD Steel Industries for your Crimped Wire Mesh needs and experience the perfect blend of strength, versatility, and durability. Contact us today to discuss your specific requirements and discover how our Crimped Wire Mesh can elevate your projects to new heights of excellence.