JD Steel Industries is proud to present our high-quality Stainless Steel Scrubber, the ultimate solution for efficient and effective dishwashing. Designed with durability and performance in mind, our Stainless Steel Scrubber is a must-have tool for every kitchen.
Key Features:
Premium Quality: Crafted from top-grade stainless steel, our scrubber offers superior durability and longevity. It is resistant to rust, corrosion, and wear, ensuring its effectiveness and longevity even with regular use.
Tough on Stains: The tightly woven stainless steel mesh provides excellent scrubbing power, making it effortless to remove stubborn food particles, grease, and grime from dishes, pots, pans, and utensils. Say goodbye to tough stains and hello to sparkling clean results.
Versatile and Multipurpose: Our Stainless Steel Scrubber is not limited to dishwashing alone. It can also be used for cleaning various surfaces, such as countertops, stovetops, grills, and more. Its versatility makes it a valuable addition to any cleaning arsenal.
Comfortable Grip: The scrubber is designed with a comfortable grip, allowing for a firm hold during use. This ergonomic design ensures ease of use and prevents hand fatigue, making dishwashing a more enjoyable experience.
Easy to Clean: After each use, simply rinse the scrubber under running water or toss it in the dishwasher for effortless cleaning. Its stainless steel construction ensures quick drying, preventing the buildup of odors and bacteria.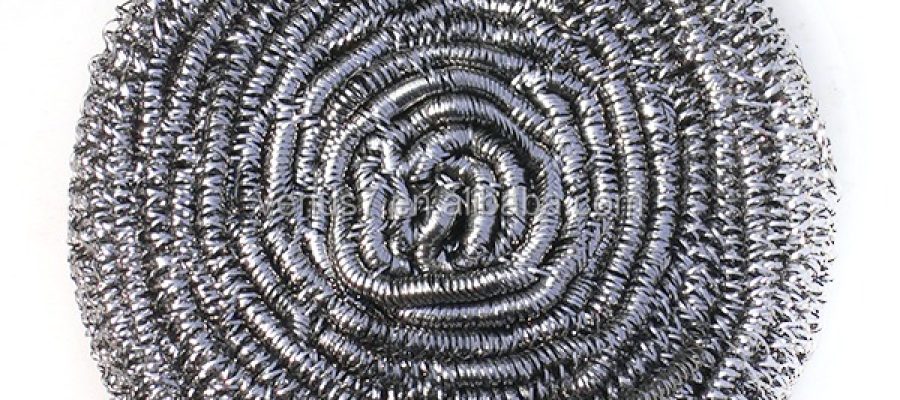 Benefits:
Superior Cleaning Performance: Our Stainless Steel Scrubber delivers exceptional cleaning power, making it easier than ever to tackle tough stains and residue. Enjoy spotless and hygienic dishes with minimal effort.
Long-lasting Durability: Crafted from high-quality stainless steel, our scrubber is built to withstand the test of time. It retains its shape and effectiveness, ensuring it remains a reliable companion in your kitchen for years to come.
Time and Energy Saving: With its powerful scrubbing action, our Stainless Steel Scrubber reduces the time and effort required for dishwashing. Spend less time scrubbing and more time enjoying your meals and precious moments.
Hygienic and Safe: Stainless steel is a hygienic material known for its resistance to bacteria and germs. Our scrubber offers a clean and safe dishwashing experience, ensuring your utensils are free from contaminants.
Trusted Brand: JD Steel Industries is a reputable company known for delivering high-quality products. With our Stainless Steel Scrubber, you can trust in our commitment to excellence and customer satisfaction.
Invest in the JD Steel Industries Stainless Steel Scrubber and revolutionize your dishwashing experience. Say goodbye to stubborn stains and hello to effortless cleaning. Discover the superior quality and performance of our Stainless Steel Scrubber by contacting us today.