Introducing the Stainless Steel Spiral by JD Steel Industries, the ultimate solution for efficient and thorough dishwashing. Our Spiral is meticulously crafted from high-quality stainless steel, ensuring durability and exceptional performance.
Designed to meet the demands of professional kitchens and households alike, our Stainless Steel Spiral delivers superior cleaning power. Its unique spiral design optimizes water flow and maximizes scrubbing action, effectively removing stubborn stains, grease, and residue from dishes, pots, and pans.
With its corrosion-resistant properties, our Stainless Steel Spiral remains pristine even after repeated use. It is built to withstand the rigors of daily dishwashing, providing long-lasting durability that you can rely on.
The ergonomic handle of our Stainless Steel Spiral offers a comfortable grip, allowing for effortless maneuvering and precise control. Its compact size and lightweight design make it easy to store and handle, while the sturdy construction ensures stability during use.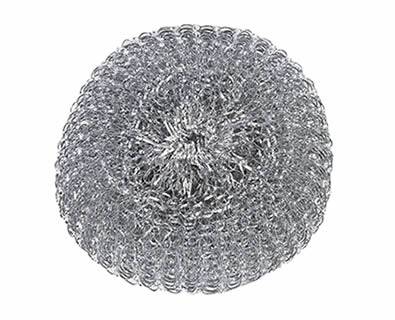 At JD Steel Industries, we are committed to delivering products of exceptional quality. Our Stainless Steel Spiral undergoes rigorous testing and quality checks to guarantee optimal performance and customer satisfaction.
Upgrade your dishwashing routine with the JD Steel Industries' Stainless Steel Spiral and experience the difference in efficiency and cleanliness. Trust in our expertise and dedication to providing top-of-the-line stainless steel solutions.
Choose the Stainless Steel Spiral from JD Steel Industries for superior dishwashing performance that stands the test of time. Contact us today to explore our range of stainless steel products and discover why we are the preferred choice for discerning customers.