JD Steel Industries proudly presents our high-quality Welded Wire Mesh, a versatile solution for various industrial and commercial applications. Engineered with precision and crafted from premium materials, our Welded Wire Mesh offers exceptional strength, durability, and reliability.
Key Features:
Robust Construction: Our Welded Wire Mesh is manufactured using high-grade steel wires that are meticulously welded together, resulting in a sturdy and durable mesh structure. It offers excellent resistance to impact, corrosion, and wear, ensuring long-lasting performance.
Uniform Grid Pattern: The wires in our Welded Wire Mesh are welded at precise intervals to create a uniform grid pattern, providing consistent openings and a smooth surface. This grid pattern enhances structural stability, making it suitable for demanding applications.
Versatile Applications: With its versatility, our Welded Wire Mesh is widely used in construction, fencing, agriculture, industrial storage, and various other sectors. It serves multiple purposes, including security fencing, animal enclosures, reinforcement, and partitioning, among others.
Customization Options: At JD Steel Industries, we understand the importance of meeting specific project requirements. That's why we offer customization options for our Welded Wire Mesh, including different wire gauges, mesh sizes, and material finishes, ensuring a tailored solution.
Easy Installation and Maintenance: Our Welded Wire Mesh is designed for easy installation, saving you time and effort. It requires minimal maintenance, making it a convenient and cost-effective choice for various applications.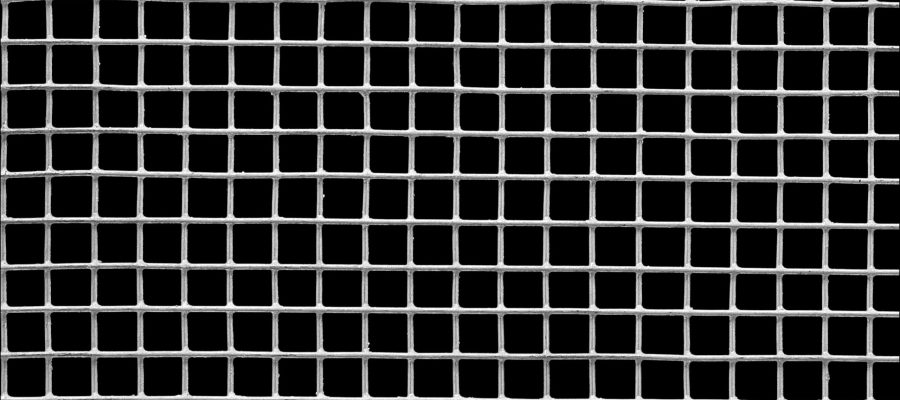 Benefits:
Superior Strength and Durability: The robust construction of our Welded Wire Mesh ensures exceptional strength and durability, capable of withstanding heavy loads and harsh conditions. It provides a reliable and long-lasting solution for your project needs.
Secure and Reliable Fencing: With its uniform grid pattern and sturdy welds, our Welded Wire Mesh offers reliable fencing and enclosure solutions. It provides security, containment, and protection, making it an ideal choice for residential, commercial, and industrial settings.
Enhanced Visibility and Ventilation: The open grid design of our Welded Wire Mesh allows for enhanced visibility and airflow, making it suitable for applications where visibility and ventilation are crucial, such as animal enclosures or machinery protection.
Versatile and Functional: Our Welded Wire Mesh offers versatility in applications, ensuring it can adapt to various project needs. Whether it's for reinforcing concrete, creating storage cages, or forming partitions, our mesh provides a reliable and functional solution.
Trusted Supplier: JD Steel Industries is committed to delivering products of the highest quality. Our Welded Wire Mesh undergoes rigorous quality checks to meet industry standards and customer expectations. With us, you can trust in our reliability, performance, and exceptional customer service.
Choose JD Steel Industries for your Welded Wire Mesh requirements and experience the perfect combination of strength, versatility, and durability. Contact us today to discuss your specific needs and discover how our Welded Wire Mesh can elevate your projects to new levels of excellence.